The Inner Circle of Advocates
The Inner Circle is a group of the 100 best plaintiff's lawyers in the nation, chosen based on trial experience and a history of million-dollar or multi-million-dollar verdicts won in the last 5 years or less. Each member of the Inner Circle is hand-chosen, as membership is by invitation only. The attorneys who make up the group's roster are legends in the legal field, known for securing massive verdicts and landmark decisions in civil court history. Both Jason Itkin and Kurt Arnold have been invited to become members of this prestigious group. When Jason Itkin was invited to join, he became one of the youngest members in the group's history. To have an Inner Circle member on your side of the court is to have one of the single greatest practitioners of plaintiff's law alive today working on your case.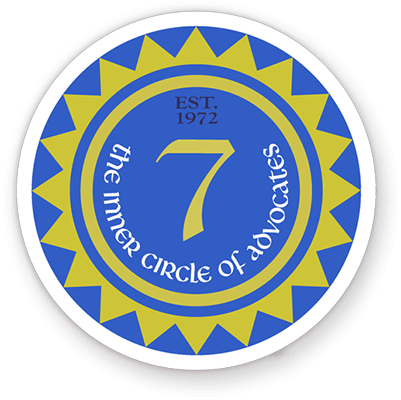 Best Lawyers in America
The Best Lawyers in America is an annually published list of the most skilled attorneys in the nation. The months-long robust selection process requires attorneys to nominate and review fellow lawyers based on their ethics, skill, knowledge, and ability to obtain results for their clients. After a thorough vetting, the highest-scoring attorneys are featured in The Best Lawyers in America publication. The Best Lawyers in America list is a way for plaintiffs to identify the leading attorneys in their region, known for their ability to get results with honesty, strength, and skill. Arnold & Itkin has been featured in this publication multiple years running alongside some of the most qualified firms in the nation.

NTL: Top 100 Trial Lawyers
The National Trial Lawyers conducts months of third-party research and peer nominations in order to select the highest qualified lawyers from every region and state from around the country. Selected attorneys are chosen based on their qualifications, reputation, influence, and contributions to the practice of law. Membership is only possible through selection and invitation, as the group's aim is to help raise the standard of practice for lawyers nationwide. Having a lawyer who is part of this prestigious group is not just a measurement of our effectiveness—it's a measurement of our history and trustworthiness as professionals and genuine practitioners of the law. Only lawyers with the highest level of integrity are chosen, which makes this accolade an important recognition for us.
The National Law Journal Top 100 Verdicts
Arnold & Itkin received the National Law Journal Top 100 Verdicts award for our victory in a case concerning the use of Risperdal to treat young boys and how it led to permanent deformity in numerous children nationwide, including our client. We gathered evidence that Johnson & Johnson knew about the risk and refused to warn doctors or parents. In October 2019, our firm asked a jury to level a punitive judgment against Janssen Pharmaceuticals and its parent company Johnson & Johnson appropriate to their negligence and the level of harm they caused. The jury returned a verdict of $8 billion, making it the third-largest jury verdict ever obtained for an individual in U.S. history, as well as the largest single-plaintiff jury verdict in Pennsylvania history.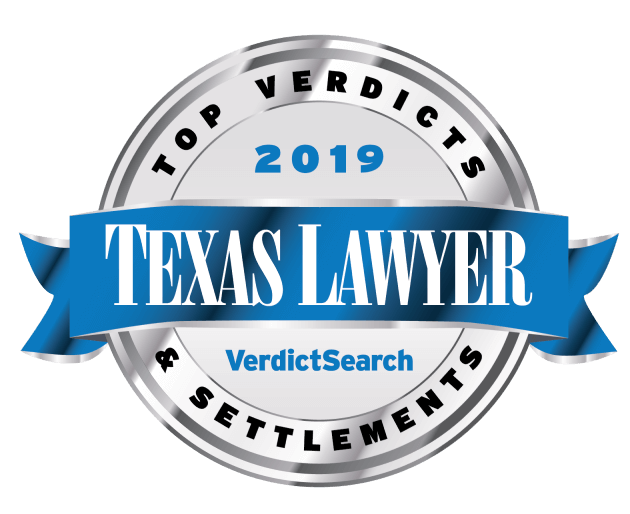 U.S. News – Best Lawyers® Best Law Firms
Once a year, U.S. News and Best Lawyers® publish a comprehensive list of the best law firms in the nation. Their months-long investigation process utilizes client/lawyer evaluations and reviews from leading attorneys in each practice area. Each firm is graded on a variety of practice aspects: expertise, integrity, responsiveness, cost-effectiveness, professionalism, and the likelihood that an attorney would trust the firm with a referral or consider them a worthy competitor. The process incorporates 7.3 million evaluations in addition to yearly reviews. After undergoing this process, Arnold & Itkin earned Tier 1 rankings in Houston for their work in Personal Injury Litigation for Plaintiffs and in Admiralty & Maritime Law.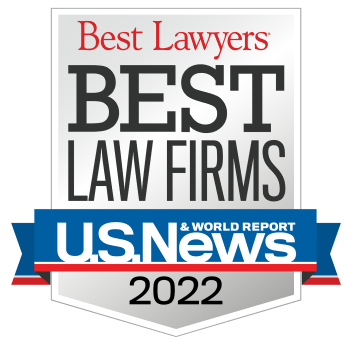 Lawdragon 500 Leading Lawyers in America
Lawdragon's "500 Leading Lawyers in America" recognizes the leadership and actions of attorneys who are shaping the practice of law in their respective areas. The award represents one of the most prestigious honors in the legal industry, recognizing lawyers who are more than skilled—they're fighting on the frontier of the law itself. Attorneys Kurt Arnold and Jason Itkin have been named to the list. Attorneys Kurt Arnold, Jason Itkin, and Cory Itkin have also been recognized on the Lawdragon 500 Leading Plaintiff Consumer Lawyers guide.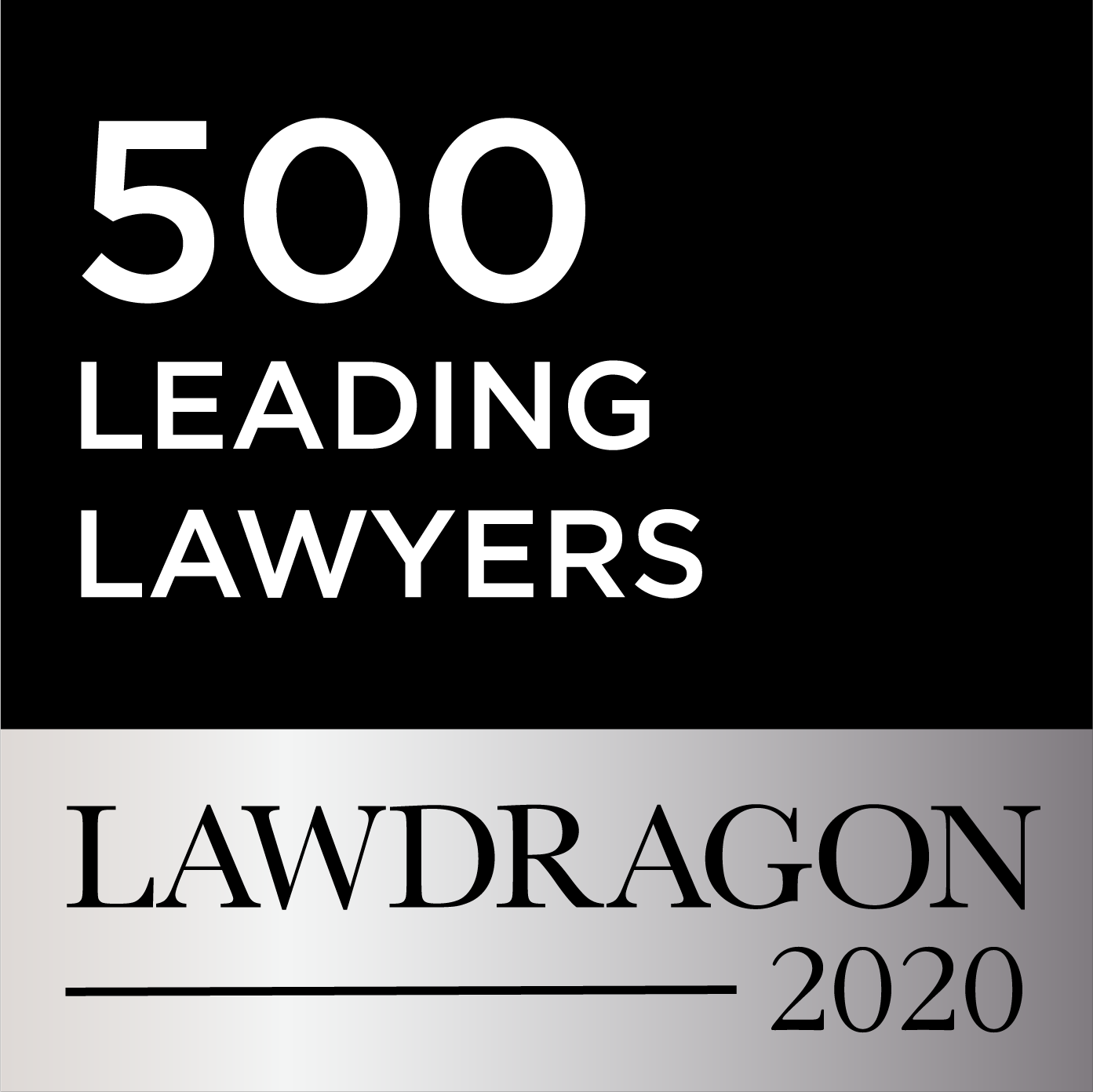 Super Lawyers
Super Lawyers is one of the most trusted legal publications in the nation that recognizes exceptional lawyers in dozens of practice areas. They publish an annual list of the top 5% of practicing attorneys in each state, chosen by their peers and selected based on their verdicts, experience, awards, and outstanding achievements. Attorneys are evaluated on over a dozen different aspects of their practice, from pro bono work to their history of verdicts. Because campaigning and self-nomination is not allowed, Super Lawyers selection is considered a clear marker of genuine legal skill and integrity. Many of the lawyers at Arnold & Itkin have achieved Super Lawyer selection for many years running (some for nearly a decade), indicating a level of consistent excellence that most attorneys never achieve.

The National Law Journal Elite Trial Lawyers
Every year, the Elite Trial Lawyers list recognizes the top-winning firms in the United States. The list features 50 firms who obtained the largest verdict amounts in the U.S. that year, as well as 35 firms who were the top performers in 9 different practice areas. Arnold & Itkin has been featured in the Elite Trial Lawyers list multiple times, as we have often commanded some of the largest verdicts in the nation every year. Combined, these 50 firms represent $10 billion or more in verdicts on average. Last year, we were named to the list for a landmark $76 million verdict against Johnson & Johnson and were named among the 35 finalists under the Pharmaceutical Litigation category. As a result of its metrics, the Elite Trial Lawyers list is a compelling snapshot of the most effective lawyers in the nation.

Top 50 Personal Injury Jury Verdicts
In 2018, Arnold & Itkin LLP won a $39.7 million verdict on behalf of a worker severely injured in a dust fire and explosion at a Georgia-Pacific plywood plant located in Corrigan, Texas. That verdict was later ranked one of the top 50 personal injury jury verdicts in the United States that year. This is not the first of our cases to win such an accolade. In 2016, we won the largest verdict in Pennsylvania and one of the largest verdicts in the country in a massive Risperdal case. Our $76 million verdict was won against Janssen Pharmaceuticals, a subsidiary of global giant Johnson & Johnson, and was ranked one of the top 50 U.S. verdicts from all practice areas. Our consistent appearance on the Top Verdicts list shows that we're not a law firm that "hit it big" once. You only get consistent record-breaking results from an effective approach applied to every case. More importantly, multiple high verdicts show that our lawyers understand how to maximize our clients' results again and again.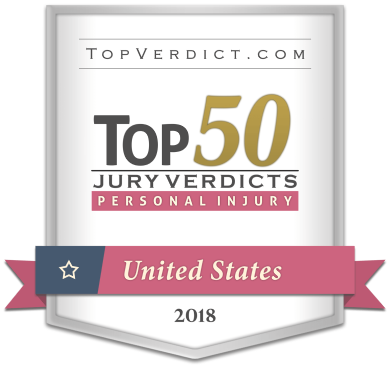 Top 100 Jury Verdicts
After winning a $39.7 million verdict on behalf of a worker injured in a serious dust fire and explosion, our firm was recognized on two separate lists from Top Verdict. Not only was the result ranked as one of the top 50 personal injury jury verdicts of the year, but it was also recognized as one of the top 100 jury verdicts in all practice areas that year. This is not the first time our firm has earned verdicts that have been recognized on such lists. Just a few years prior, our record-breaking $76 million verdict in a Risperdal case was recognized as one of the top 50 U.S. verdicts in all practice areas.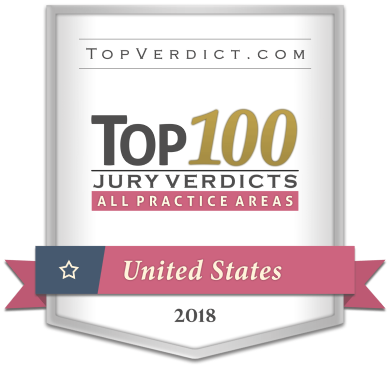 Super Lawyers Rising Stars
Super Lawyers Rising Stars utilizes the same selection process as Super Lawyers, but it includes additional criteria: the lawyer must either be younger than 40 years old or have been practicing for less than 10 years. The Rising Stars list is limited to the top 2.5% of practicing attorneys in each state—representing only the most qualified and accomplished lawyer in dozens of practice areas. Because Rising Stars limits its roster to attorneys who have been practicing for less than a decade, each selected lawyer is almost guaranteed to have an exclusively excellent history of success. Being selected to the Rising Star list also guarantees a high level of integrity—each nominee is vetted by colleagues in the field, as well as legal authorities familiar with their work. Having a lawyer with this accolade means you can trust in their skill, their ethics, and in their counsel—regardless of their age.

NTL: Top 40 Under 40
Using the same methodology as their Top 100 Trial Lawyers group, the Top 40 Under 40 is an invitation-only organization comprised of the top practicing civil and criminal attorneys under 40 years old. The selection process requires that an attorney possess leadership skills, exceptional trial results, and superior qualifications at an impressively young age. Part of what set Arnold & Itkin apart in our firm's beginning was our youth. From day 1, our team commanded a level of respect from our peers and opponents that few firms ever attained at the end of their careers. Our attorneys have only grown in our reputation and leadership in the field.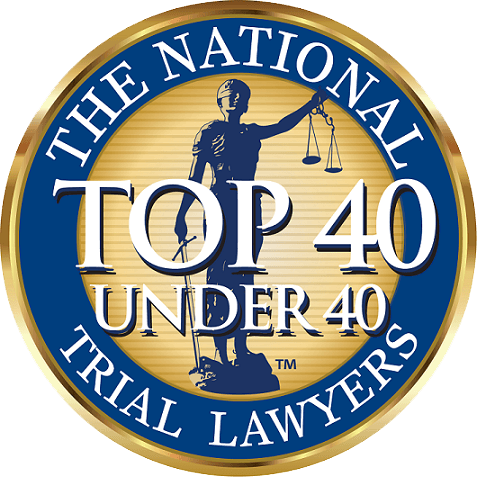 Multi-Million Dollar Advocates Forum
The Million and Multi-Million Dollar Advocates Forums are groups of attorneys with one of the clearest and simplest qualifications possible: all members are required to have been the lead attorney in a trial or arbitration that won their client $1 million or more. With over 100 results worth over $1 million, Arnold & Itkin attorneys have justified their membership many times over. The Multi-Million Dollar Advocates Forum is a sibling group to the Million Dollar Advocates Forum. The qualifications are nearly identical, with one major difference: all members are required to have been the principal attorney on a case that won their client $2 million or more. Having an attorney on the Multi-Million Dollar Advocates Forum is a simple and clear statement about the quality of your representation. Commanding large verdicts is part of what makes our firm an effective negotiator—insurance companies know they stand to risk a great deal of money facing us in the courtroom. This accolade and the skill it represents compels our opponents to settle with our clients quickly, and settle for the fair amount they deserve.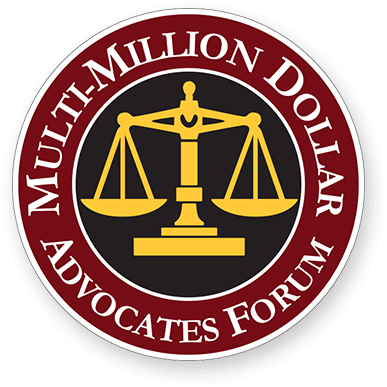 Houston Business Journal's 40 Under 40
Once a year, the Houston Business Journal publishes a list of the top-performing professionals in Houston under 40 years of age. The list honors professionals who are the most accomplished individuals in their areas of expertise: entrepreneurship, law, charitable organizations, and more. The 40 Under 40 has featured men and women who are at the top of their game, who have made incredible contributions to the success and prestige of the Houston community. Past alumni of the 40 Under 40 award include notable CEOs, award-winning surgeons, and renowned chefs. Each award winner is chosen based on their professional accomplishments and their contributions to the community. Winning this award recognizes the many important efforts, pro bono contributions, and charitable fundraisers our lawyers participate in every year.